Page 1 of 2
Ignition system wiring diagram for the 1997 over head valve (OHV) and single over head camshaft (SOHC) 4.0L Ford Explorer.
4.0L OHV V6 Ignition System Wiring Diagram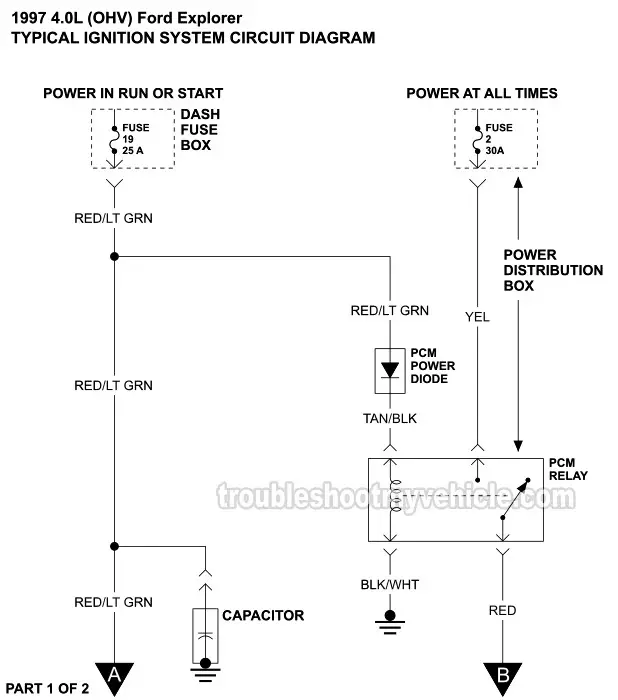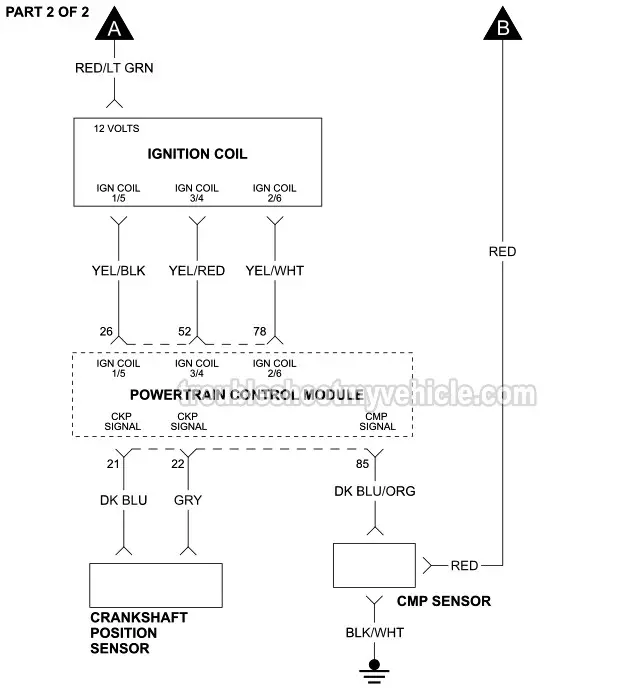 APPLIES TO: This ignition system circuit wiring diagram applies to the following vehicles:
1997 4.0L (OHV) Ford Explorer.
The wiring diagram includes the following circuits:
PCM power relay.
Ignition coil pack.
Crankshaft position (CKP) sensor.
Camshaft position (CMP) sensor.
RELATED WIRING DIAGRAMS: