Page 1 of 2
The following simplified ignition system wiring diagrams include the coil-on-plug (COP) ignition coils, camshaft position sensor, crankshaft position sensor, and the knock sensor circuits.
Applies to the 2002, 2003, 2004, 2005 4.2L Chevrolet Envoy and GMC Envoy.
Contents of this tutorial:
DIAGRAM 1:

Ignition System (Part 1 of 3)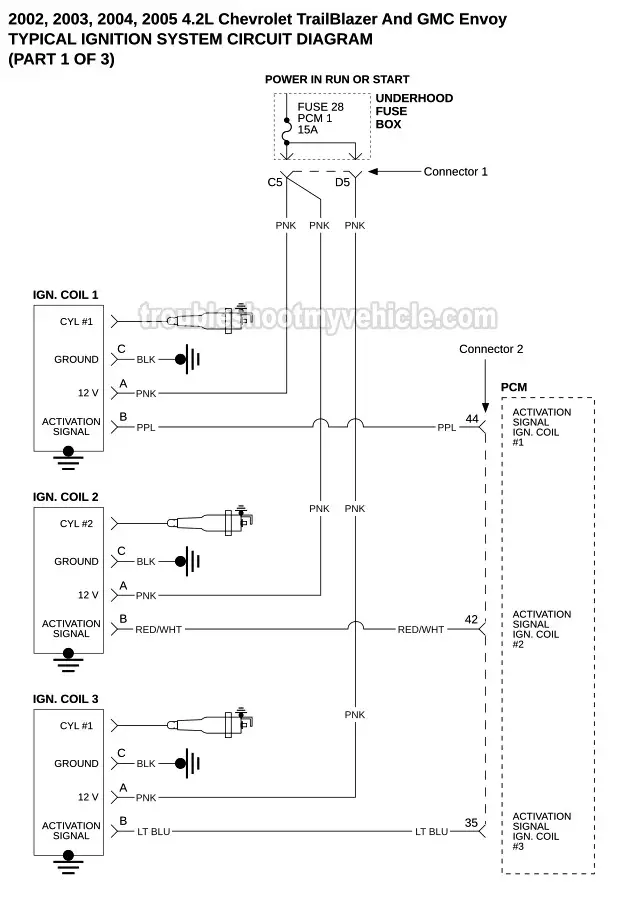 NOTE: The following tutorial will help you test the ignition coils: How To Test The Ignition Coils (2002-2005 4.2L Chevrolet TrailBlazer).
DIAGRAM 2:

Ignition System (Part 2 of 3)