Here's a simplified throttle actuator control (TAC) system wiring diagram. Includes the electronic throttle body circuit diagram and the APP sensor assembly circuit diagram.
Contents of this tutorial:
The TAC circuit wiring diagrams in this page apply only to the 2002, 2003, 2004, and 2005 4.2L Chevrolet TrailBlazer and GMC Envoy. You can find the TAC system wiring diagram for the 2006-2007 4.2L TrailBlazer And GMC Envoy here:
Testing the electronic throttle body to see if it's bad (or not) is not difficult at all. I've written the following tutorial explaining how to test TPS 1, TPS 2 and the throttle actuator motor: Electronic Throttle Body Tests (2002-2007 4.2L Chevrolet TrailBlazer).
You can find the APP sensor assembly tests (2002-2003 4.2L Chevy TrailBlazer and GMC Envoy only) here: How To Test APP Sensor 1 And 2 (2002-2003 4.2L Chevrolet TrailBlazer).
DIAGRAM 1:

Electronic Throttle Body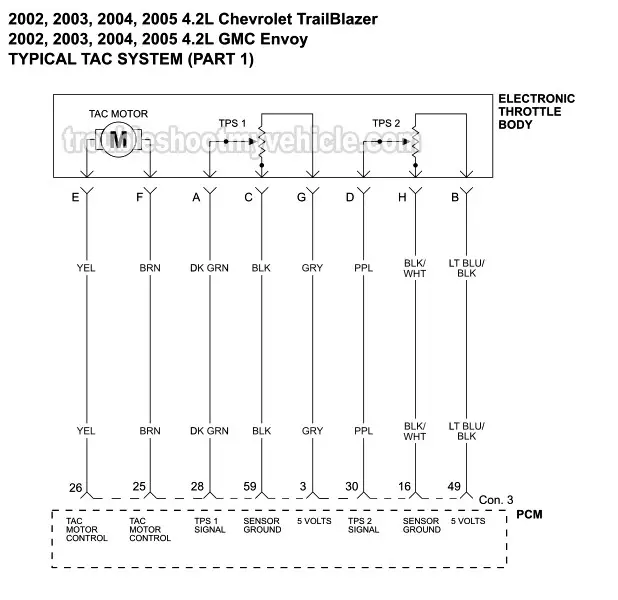 DIAGRAM 2:

APP Sensor 1 And 2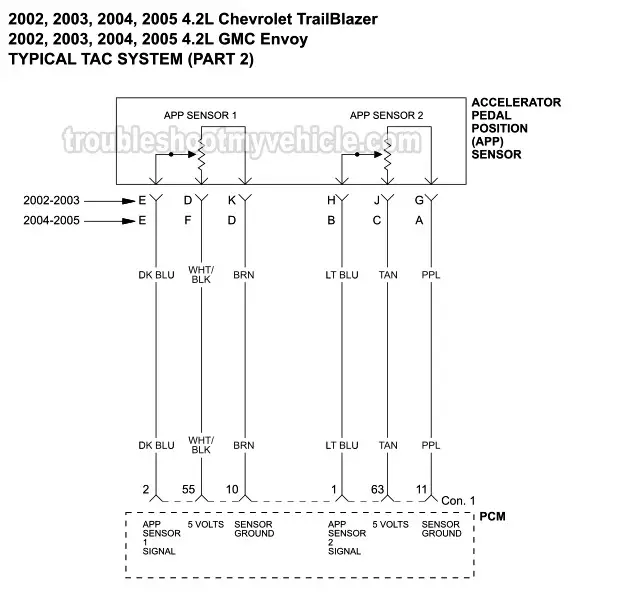 More GM 4.2L Test Tutorials
If this tutorial was helpful/informative, you can find a complete list of tutorials here: GM 4.2L Index Of Articles.
Here's a sample of the tutorials you'll find there:
TEST-Donation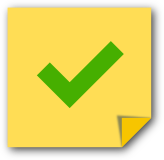 If this info saved the day, buy me a beer!