Which Fuel Injector Do I Test First? Or Do I Test All Of Them?
I would recommend to test them all, and to be able to explain why, I need to explain to you a little working theory about how this test works. OK, all fuel injectors have a specific internal resistance that can be measured in Ohms mode on a multimeter. When a fuel injector goes bad, it'll normally have a completely different resistance value than the other ones. Therefore, the purpose of the test is to find the bad fuel injector by reading it's resistance and comparing this reading to two other fuel injectors.
If you have a scan tool and you have specific misfire code, test the fuel injector that correspond to the diagnostic trouble code and then test two more, so that you'll have those two resistance readings to compare.
If you don't have a specific misfire code to go on, well that's OK too. Just test all of the fuel injectors.
More Fuel Injector Testing Tips
Having a fuel injector go bad is pretty rare but it does happen and I have diagnosed and replaced quite a few on Fords over the years.
In this section, I'm gonna' give you some personal advice on how to get to the bottom of a bad fuel injector since there IS a logical step-by-step way of finding out if the fuel injector is the one causing your engine to miss (misfire).
These are the steps I take:
The very first thing that needs to be done is find the 'dead' cylinder.

Unfortunately, the PCM usually doesn't set a specific bad fuel injector code, but when a fuel injector does go bad, you WILL see a misfire code.
When no misfire codes are present but the engine is suffering a misfire, you can perform a manual cylinder balance test. This involves unplugging each fuel injector at a time (with the engine running) to see if unplugging it DOES NOT affect engine idle. If the cylinder is 'dead' to begin with, unplugging it from its electrical connector will have no effect on the engine's idle. This is how you can find the 'dead' cylinder (misfiring cylinder).

The next step is to eliminate the ignition system as the source of the problem. This involves checking for spark with a spark tester.

It's very important to eliminate the ignition system from the get-go.
What I'm looking for here is to confirm that the spark plug is getting spark and I do this with a dedicated spark tester (like an HEI spark tester).
This article will help you to get to the bottom of any ignition system problem: Coil-On-Plug (COP) Ignition Coil Misfire Tests (Ford 4.6L, 5.4L).

Next, I remove the spark plugs and visually inspect them.

What I'm checking for are for cracks and/or Carbon Tracks and/or Oil filling up the spark plug well.
Ford 4.6L, 5.4L engines have a bad habit of leaking engine oil and or anti-freeze onto the spark plugs and spark plug wire boot and this is a common cause of an engine miss (misfire).

If everything above checks out OK, I then do an engine compression.

This is a fast and easy test but is so often overlooked.
You can find this test here: How To Check The Engine Compression (Ford 4.6L, 5.4L).

Check fuel injector resistance.

This is a fast and easy test but is so often overlooked.
I also make sure that the fuel injector is getting both power and its activation signal (from the PCM) using a Noid Light.
You can find the fuel injector Noid Light test here: How To Use A Noid Light (Ford 4.6L, 5.4L).
The purpose of all of the my tests (above) are to eliminate the ignition system and engine mechanical condition first before attempting to blame or suspect a bad fuel injector.
And I can tell you that this diagnostic strategy has saved me from replacing some good fuel injectors and being able to nail down the ones that are bad.
Related Test Articles
So you tested all of the fuel injectors, and all passed the resistance test AND your Ford (or Mercury or Lincoln) car or pick up or SUV is still misfiring, well the following articles in this series might help: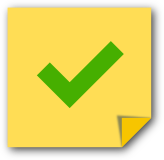 If this info saved the day, buy me a beer!