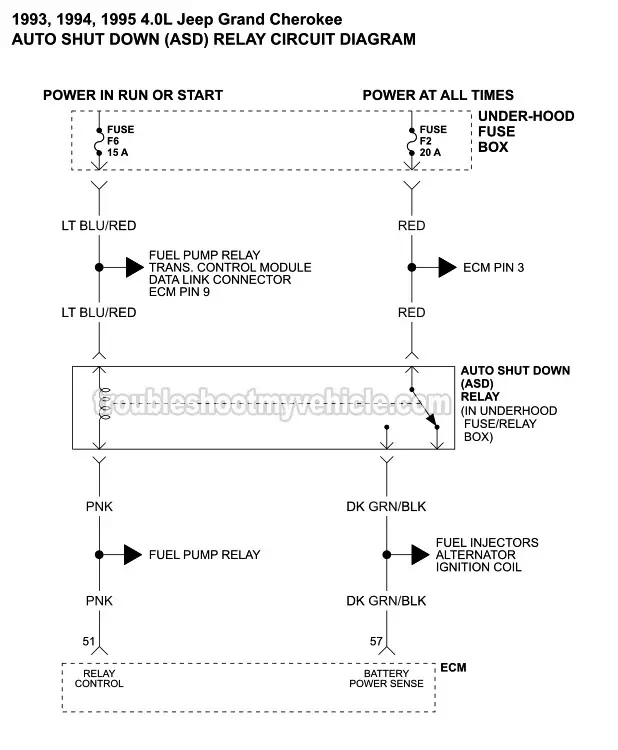 APPLIES TO: This Auto Shut Down (ASD) relay circuit wiring diagram applies to the following vehicles:
1993, 1994, 1995 4.0L Jeep Grand Cherokee.
ASD relay troubleshooting notes:
The auto shut down (ASD) relay gets power from fuse #6 (15 Amp) and fuse #2 (20 Amp) of the Power Distribution Center (PDC).
The PCM activates the ASD relay and the fuel pump relay at the exact same time and thru' the same circuit (PNK wire).
The PCM activates the ASD relay when the ignition switch is in the RUN or START position and the PCM senses engine RPMs (thru' the crank and cam sensors). If either sensor indicates no engine RPMs, the PCM will de-activate the ASD relay.
RELATED WIRING DIAGRAMS:
ASD Relay Relay/Fuses Location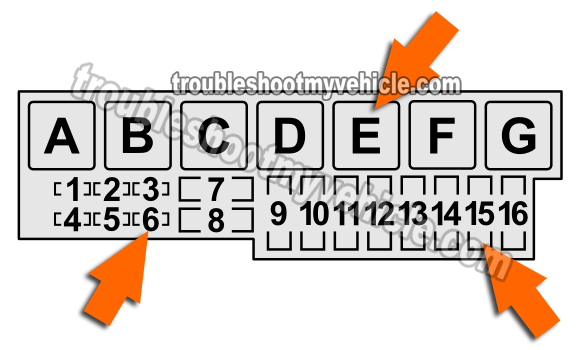 For a complete description of the relays/fuses of the power distribution box, see:
Where To Buy The ASD Relay
The best place to comparison shop and get an idea of how much your Grand Cherokee's auto shut down (ASD) relay cost (and how much you can save) is here:
Not sure if the above parts fit your particular Jeep Grand Cherokee? Don't worry, once you get to the site, they'll make sure it fits by asking you the particulars of your vehicle. If it doesn't fit, they'll find you the right one.
More Jeep 4.0L Wiring Diagrams And Diagnostic Test Tutorials
You can find a complete list of wiring diagrams and diagnostic test tutorials here:
Here's a sample of the tutorials you'll find there: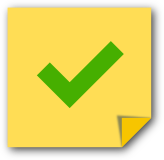 If this info saved the day, buy me a beer!