TEST 4:

Other Common Misfire Causes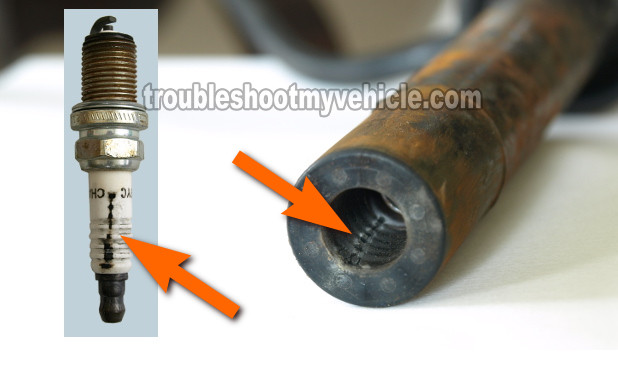 Quite a few things can cause a misfire problem that'll light up a check engine light on your Chevrolet TrailBlazer or GMC Envoy with a misfire trouble code.
So if your ignition coil tests confirm that the ignition coil that belongs to the dead (misfiring) cylinder is sparking and thus not defective, then I recommend taking a look at the following:
Check for carbon tracks on the inside of the ignition coil's boot (see photo above).

You'll have to remove all of the spark plugs and visually inspect their ceramic insulators and the inside of each spark plug wire boot to see if carbon tracks have developed. The photo above shows you what a carbon track looks like inside the boot and on the spark plug.

Check to see if the ignition coil and spark plug are swimming in engine oil inside the spark plug tube.
Check the to see if the dead cylinder's spark plug is broken.
The dead cylinder has a compression problem.

You can find the engine compression test here: How To Test Engine Compression (2002-2009 4.2L Chevrolet TrailBlazer).

Intake manifold gasket leaking air into the engine.
The dead cylinder's fuel injector is bad.
NOTE: The above ignition coils fit the 2002-2005 4.2L Chevrolet TrailBlazer or GMC Envoy.
More GM 4.2L Test Tutorials
If this tutorial was helpful, be sure and take a look at all of the Chevrolet TrailBlazer and GMC Envoy test tutorials in this index: GM 4.2L Index Of Articles.
Here's a sample of the tutorials you'll find there: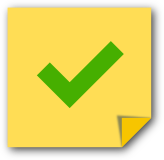 If this info saved the day, buy me a beer!