Page 3 of 3
My Personal Testing Suggestions
Finding the bad fuel injector is not hard to do, if you have a specific diagnostic strategy. In this section, I'm gonna' share with you the way I diagnose a bad fuel injector (and of course, you can modify my testing suggestion to fit your specific needs).
I first start by:
Check for misfire trouble codes.

Knowing which cylinder is the one that's missing is a big plus and will save time in hunting for it.
You won't always have a specific bad fuel injector code, but you'll definitely have a misfire code (around 90% of the time that is).

Check the ignition system for spark.

Before I even start thinking that I may have a bad fuel injector, I make sure that every engine cylinder is getting spark.
I check that the ignition coil, of the 'dead' cylinder is sparking with a dedicated spark tester.
I check that the spark plug wire boot and spark plug are NOT soaked (or swimming) in engine oil.
I remove the spark plugs and check them for cracks or carbon tracks (this is SO important).
You can find an in-depth step-by-step tutorial on how to test the COP ignition system here: How To Test The COP Ignition Coils (Chrysler, Dodge, Jeep 4.7L).

Check engine compression.

After making sure that the ignition system is not the cause of the misfire, I check for low engine compression.
Having one cylinder with low or no compressions will cause a misfire (and possibly make you think it's a bad fuel injector causing it).
This is one of the most overlooked tests when diagnosing a misfire or rough idle condition.
You can find the test here: How To Check Engine Compression (Dodge, Jeep 4.7L V8).

Noid Light Test.

If every test above checks out OK, I do a fuel injector Noid light test.
The Noid light test will help you make sure that the fuel injector is getting activated.
The following Noid light article/tutorial may help you: How To Use A Noid Light And Where To Buy It (I know that this is not the most in-depth article on the subject, but it should give you an idea of what is involved).

Swap the fuel injector..

After making sure all of the above check out (ignition coil test, compression test, and Noid light test), if I need to, I swap out the suspected bad fuel injector with another one (on the fuel rail).
If the misfire now moves to the new location (where I placed the suspected bad injector), I now know beyond a shadow of a doubt that that fuel injector is bad and needs to be replaced.
The above testing strategy may seem like overkill or too difficult but it isn't. Most of the above tests can be done pretty fast and are not hard to do.
I can tell you from experience that the way to save yourself the frustration of replacing good parts, your vehicle doesn't need and that don't solve the problem, is testing everything. Thankfully, there's a test for just about anything on your car!
Article Summary
I know that this article is pretty narrow in its focus (the fuel injector resistance test), so if you've had a diagnostic and repair experience on your 4.7L equipped SUV or pickup you'd like to share with the rest of us, you can use the contact form below.
Your diagnostic and repair solution will help anyone else that may be having the exact same issue. So if you can, take a few moments and share.
Where To Buy The Fuel Injectors And Save
You can the fuel injectors at your local auto parts store, or you could buy them online and save a few bucks.
I've gotten so used to buying almost everything online now, for your info and shopping comparison, below you can find the links to find out more about them.
When you click on the link (for the injector below) and get to the page, you'll be asked to enter your vehicle's info to make sure the injector fits your application. If it doesn't, you'll be asked a few more questions about your vehicle and then you'll be taken to the right fuel injector: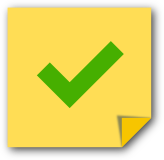 If this info saved the day, buy me a beer!