Page 3 of 3
No Start Summary
Checking the basics (spark, fuel, and air) is not that hard. Not to mention that it's the key to saving yourself time, money and a lot of frustration, when troubleshooting a cranks but does not start condition.
To check the basics, you need tools. There's just no way around it. One of the analogies that I've always enjoyed repeating, about doing a job without the right tools is like trying to eat a bowl of soup with a fork.
So besides knowing what to test, you need tools to do those tests. You don't have to spend an arm and a leg, since you can buy a lot of diagnostics tools that are tailored for the pocket-books of the serious do-it-yourself-er. Here are some of the basic tools you'll need:
Fuel pressure gauge.
Spark tester.
Compression gauge.
Multimeter.
Related Test Articles
You can find a complete list of tutorials here: Chrysler 2.0L, 2.4L Index Of Articles. Below, is a sample of articles you'll find in this index of articles:
TEST-Donation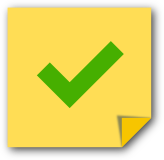 If this info saved the day, buy me a beer!