DIAGRAM 1:

With Automatic Transmission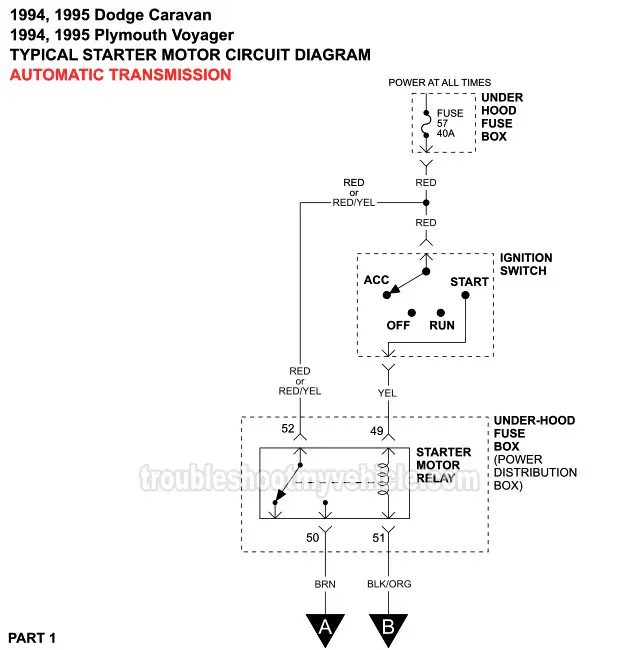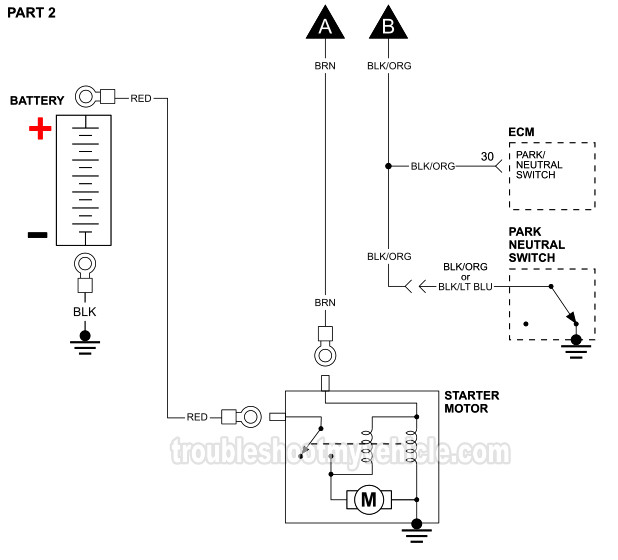 This simplified starter motor circuit wiring diagram applies to the following vehicles with an automatic transmission:
2.5L Dodge Caravan: 1994, 1995.
2.5L Plymouth Voyager: 1994, 1995.
The starter motor circuit diagram for the Dodge Caravan and Plymouth Voyager equipped with a manual transmission is in the next page.