Location Of The Throttle Opener Vacuum Diaphragm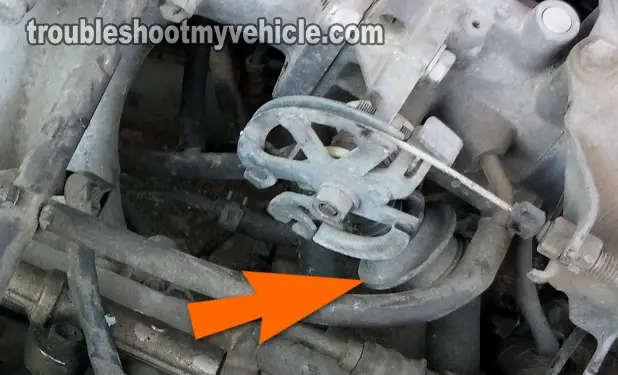 NOTE: The Throttle Opener Diaphragm Assembly is used only on the 1989 to 1992 1.6L Corollas. It's located on the throttle body assembly under the throttle plate linkage (see orange arrow in image above).
A vacuum hose connects to the Throttle Opener Assembly's vacuum inlet port. You'll need to disconnect the vacuum hose that's attached to the inlet port and attach your vacuum pump to it.
Location Of The Throttle Stop Screw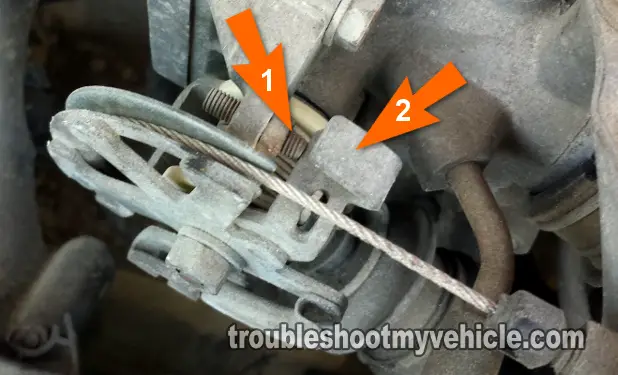 NOTE: To check and/or adjust the TPS assembly, you need to place a feeler gauge between the throttle stop screw and throttle lever.
The arrow labeled with the number 1 points to the idle stop screw. The arrow labeled with the number 2 points to the throttle lever.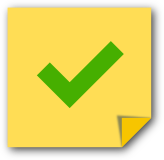 If this info saved the day, buy me a beer!