No Start Summary
By this point, in this tutorial, you now know that the cranks but does not start condition of your 3.0L, 3.3L, or 3.5L equipped Nissan is due to a lack of one of the following:
Spark.
Fuel.
Air (from a lack of cylinder compression).
Also, that you can verify if these things are missing or not. Which means that you can: test for spark,, you can test the fuel pump (fuel pressure), and you can test the engine compression.
Thankfully, all of these things can be tested with simple tools. Which leads me to the next talking point.
To check the basics, you need tools. There's just no way around it. One of the analogies that I've always enjoyed repeating, about doing a job without the right tools is like trying to eat a bowl of soup with a fork.
So besides knowing what to test, you need tools to do those tests. You don't have to spend an arm and a leg, since you can buy a lot of diagnostics tools that are tailored for the pocket-books of the serious do-it-yourself-er. Here are some of the basic tools you'll need:
Fuel pressure gauge.
Spark tester.
Compression gauge.
Multimeter.
Most of these tools you can buy or rent for free (after you leave a cash deposit which you'll get back when you return the tool) at your local auto parts store (mainly AutoZone and O'Reilly Auto Parts). Or, if you want to save some bucks, you can buy them online.
Related Test Articles
You can find a complete list of articles here: Nissan 3.0L, 3.3L, 3.5L Index Of Articles. Below, is a sample of articles you'll find in this index of articles: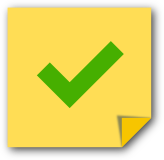 If this info saved the day, buy me a beer!