Page 5 of 5
P0133:

O2 Sensor Circuit Slow Response (Bank 1 Sensor 1)

OK, in non-technical terms, a P0133 O2 Sensor Circuit Slow Response (Bank 1 Sensor 1) diagnostic trouble code (DTC) is telling you:
That the oxygen sensor, before the catalytic converter, is responding too slowly to the changes in the air/fuel mixture that's being burned inside the engine cylinders.
This usually means that the O2 sensor is on its 'last leg'.
Remember, in a normally operating engine, the front (upstream) O2 sensor create a voltage signal that will constantly change between 0.1 Volt to 0.9 Volts DC. When a P0133 is registered by the PCM, it's because this change in the voltage has slowed down drastically:
Although this diagnostic trouble code indicates a bad oxygen sensor, testing the upstream oxygen sensor, to see if it's bad or not, is pretty easy. In the next subheading I'll show you how.
How To Diagnose Trouble Code P0133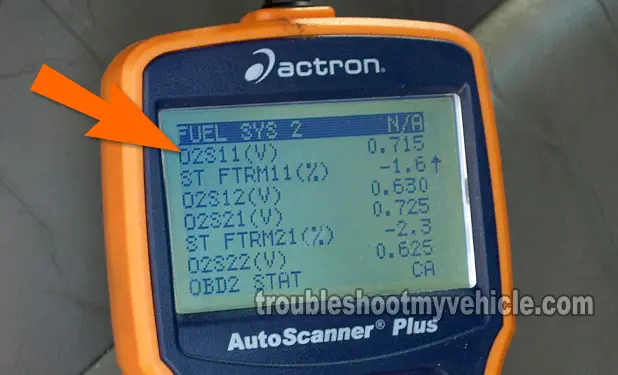 The thing to remember, when troubleshooting a P0133, is that the upstream oxygen sensor produces a voltage that's rapidly and constantly changing from 0.1 to 0.9 Volts.
When the oxygen sensor starts to get worn out/old, it starts to produce these changes in voltage very slowly. Testing to see if the oxygen sensor has gotten too slow is very easily done by inducing a Rich condition with carburetor spray (with the engine running).
Of course, you'll need a scan tool that has Live Data capability to see how rapidly (if at all) the upstream oxygen sensor's voltage spikes to 0.9 Volts (900 millivolts).
This test will give you one of two results, either the upstream oxygen sensor's voltage will spike to 0.9 Volts (900 millivolts) rapidly or it will only reach around 0.7 Volts very slowly.
This is what you'll need to do:
1

Connect your scan tool to the your car or mini-van and start the engine (Don't have a scan tool? Need a scan tool? check out my recommendation: Actron CP9580 Scan Tool Review).

Let the engine idle for at least 15 minutes before you start the test, to get the O2 sensor to activate.

2

Now, on your scan tool (and once you're in Live Data mode), scroll down to the PID that's labeled O2S11. This PID is the one that will show you what the oxygen sensor is reporting in Volts DC.

3

Now, take a look at the voltage readings for O2S11.

These should be constantly moving between any number between 0.100 Volts and 0.900 Volts.

If the voltages are not moving between 0.100 and 0.900 Volts, don't worry about it just yet, let's go on to the next step.

4

With the engine running, spray a little carburetor cleaner into a vacuum hose (that has engine vacuum) while you observe your scan tool's display screen.

You're not going to be able to spray carb cleaner into the throttle as the engine is running, because if you were to do this, the engine will die as soon as you disconnect the air duct from it (to spray into it).

If you spray too much, the engine will stall. If this happens to you, just restart the engine and repeat the step and spray less carb cleaner spray.

5

As you spray some short burst of carb cleaner into the vacuum hose, you should see the voltage numbers of O2S11 immediately spike to 0.800 to 0.900 Volts. And as long as you're spraying, these voltage number should stay there.

6

When you stop spraying, the O2 sensor values should come down and within a few seconds, they should start oscillating between 0.100 Volts to 0.900 Volts. If they don't, don't worry about it yet.
Let's take a look at what your test results mean:
CASE 1: The upstream O2 sensor's voltage rapidly shot up to 0.9 Volts This is the correct and expected test result and let's you know that the upstream oxygen sensor is working properly.
If you're still seeing a P0133, I suggest checking the following:
Fuel pressure. Make sure that it's within specification with a fuel pressure gauge.
Fuel filter.
Clogged fuel injectors with a cylinder balance test.
Vacuum leaks from bad intake manifold gaskets (these are made of plastic) or a vacuum hose(s).
Leaking fuel pressure regulator. This bad boy will leak fuel into the vacuum hose that's attached to it.
CASE 2: The upstream O2 sensor's voltage DID NOT shoot up to 0.9 Volts. This tells you that the upstream oxygen sensor is bad and needs to be replaced.
If the oxygen sensor was operating normally, it would have reacted to the carburetor cleaner immediately by producing a voltage around 0.9 Volts (900 millivolts) since it did not, you can deduce correctly that it's fried and needs to be replaced.
Oxygen Sensor Codes Keep Coming Back
So you tested the oxygen sensor and they tested good or you have already replace one or both and yet the PCM keeps accusing them as being bad (which also means that the check engine light is back on).
When this happens, it's usually due to either a Rich condition or Lean condition that's being caused by some other component on the engine.
What sucks about this, is that whatever is causing the Rich or Lean condition is not present all of the time (specially when you're conducting the tests). This happens quite a bit. The strategy here is to wait a few days for the condition (that's causing the O2 sensor issues) to get worse. When this occurs, you'll be able to test it and solve it.
More Test Articles
I've written quite a few 3.8L 'how to' tutorials that may help you troubleshoot the issues on your GM car, pick up or SUV. You can find the complete list here: GM 3.8L Index Of Articles.
Here's a sample of the GM 3.8L V6 articles you'll find:
TEST-Donation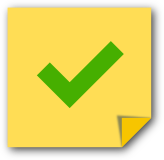 If this info saved the day, buy me a beer!