What Tools Do I Need To Test The Misfire Code(s)?
Finding the exact cause of the misfire codes or misfire condition is possible with the proper tools. Without them, you won't be able to diagnose/troubleshoot those issues on your GM 2.2L car or pick up (Chevy: Cavalier, S10 Pick Up, Pontiac Sunfire, GMC Sonoma).
Depending on what the root cause of the misfire is, you'll need several tools. Most of these you can buy online, none of these will break the bank and I'll make some recommendations on them. Here's a guide to some of the basic tools that can be and are used:
Ignition System Tests:

Spark tester.
Multimeter.
Test light.

Fuel System Tests:

Noid light.
Fuel fuel gauge.
Multimeter.

Engine Mechanical Tests:

Compression tester.
Now of course, you'll also need basic hand tools like: screw-drivers, ratchet wrenches, sockets, etc. You'll also need a generic scan tool to retrieve the diagnostic trouble codes (DTC's) from the computer's memory (Don't have a scan tool? Need a scan tool? Check out my recommendation: Actron CP9580 Scan Tool).
Keep in mind that using the right tool for the job will save you time, frustration, and /or keep you from damaging the component that you're testing.
Is This Something I Can Do? Or Do I Need To Take It To A Repair Shop?
Most of the tests that you'll need to perform on your GM 2.2L 4 cylinder equipped car or pick up are simple and easy. Even someone with little practical 'wrenching' experience can easily accomplish them.
The deciding factor, to either troubleshoot the car or pick up yourself or take it to an auto repair shop, is if you have or don't have the necessary tools and the time required to perform the tests. Here are a couple of questions to consider:
Do I have all of the required info (such as repair manual, online testing info..) to diagnose/troubleshoot the vehicle myself?
Do I have the patience to work on my own car?
Where Do I Find The Test Articles?
Finding the right information to troubleshoot the misfire condition on your GM 2.2L car or pick up can be quite a challenge. So many variables, questions, scenarios come into play, when your start testing your vehicle, that it's not possible to find all of the info you may need in one place.
This site will try to make your life as easy as possible by providing a lot of reliable and proven testing information, although you'll still need a repair manual and other online sources of info. Alright, let's get testing! The links below will take you to specific tests to find out what causing your misfire condition:
You can find a complete list of GM 2.2L diagnostic tutorials here: GM 2.2L Index Of Articles.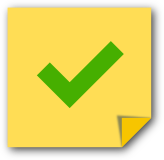 If this info saved the day, buy me a beer!