Page 1 of 2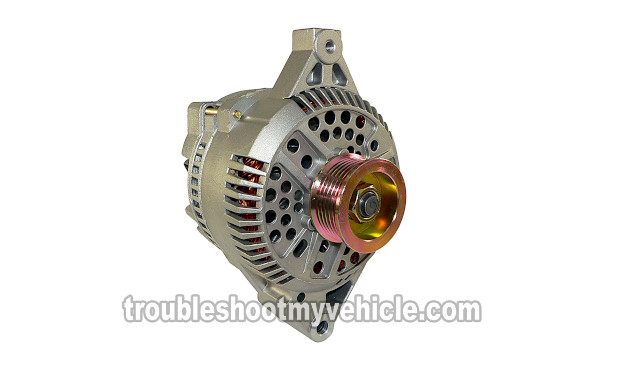 Testing the alternator isn't hard. It's probably one of the easiest tests to perform on your Ford E150 (E250, E350)
In this tutorial, I'll walk you through the process of testing the alternator with a multimeter. You'll easily and quickly find out if the alternator is bad or not.
Contents of this tutorial:
APPLIES TO: This tutorial applies to the following vehicles:
Ford E150: 1992, 1993.
Ford E250: 1992, 1993.
Ford E350: 1992, 1993.
Symptoms Of A Bad Alternator
Here's a basic list of the symptoms you'll see when the alternator fails in your Ford E150 (E250, E350):
The battery light is illuminated in your vehicle's instrument cluster.
Headlights glow very dimly when you turn them on.
The engine starts easily with a jump start but only runs a few minutes until it stalls.
The vehicle starts fine after charging the battery, but it needs to be jump-started after the initial trip.
Important Tips
The following tips will help you accomplish the tests in this article:
TIP 1: The battery must to be fully charged since you'll have to crank and start the engine to test the alternator.
TIP 2: Read the entire article first before jumping into the actual testing on your Ford E150 (E250, E350).
TIP 3: You can use a digital multimeter or an analog multimeter.
TIP 4: Take all necessary safety precautions. Be alert and think safety all of the time since you'll be working around a running engine.
TEST 1:

Checking Alternator Voltage Output With A Multimeter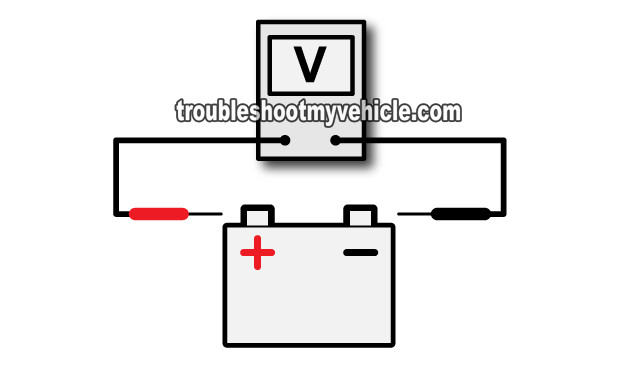 We'll start by checking the battery voltage as the engine runs.
If the battery voltage is around 13.5 to 14.5 Volts DC, then we can conclude that the alternator is functioning correctly.
If the battery voltage is 12.5 Volts or less, we can conclude that the alternator is not charging the battery.
Alright, let's get started:
1

Start the engine and let it idle.

2

Place your multimeter in Volts DC mode.

3

Check the battery's voltage with your multimeter.

4

The multimeter should register 13.5 to 14.5 Volts.

If it doesn't, don't worry about this just yet, continue to the next step.

5

Turn on every accessory possible while observing the multimeter. Like the headlights, the A/C or heater (high blower speed), the windshield wipers, the radio, the rear window defroster, etc.

As each accessory comes on, they'll place a load on the charging system (alternator)

6

As each accessory comes on, your multimeter will do one of two things:

1.) The multimeter's voltage reading will decrease slightly and then stabilize around 13.5 to 14.5 Volts DC (when something comes on).

2.) The DC voltage reading will decrease to 10 Volts DC.
Let's analyze your multimeter test results:
CASE 1: The multimeter maintained a 13.5 to 14.5 Volts value thru' out the whole test. This test result confirms that the alternator in your E150 (E250, E350) is functioning correctly.
CASE 2: The multimeter DID NOT maintain a 13.5 to 14.5 Volts value. This test result confirms that the alternator is not charging the battery. The next step is to test the continuity of the wire that connects the alternator to the battery. For this test go to: TEST 2: Testing The Continuity Of The Alternator's Output Wire