TEST 4:

Using A Chemical Block Tester (Combustion Leak Tester)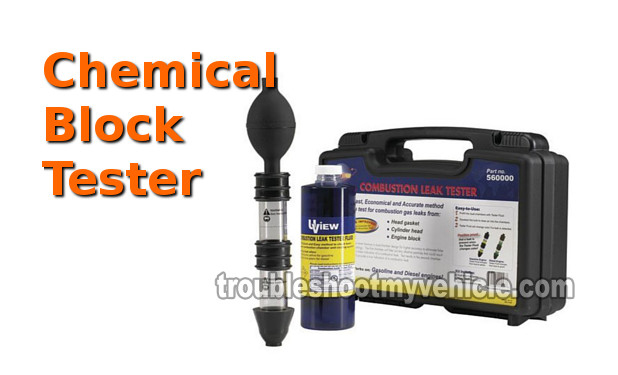 One of the problems I've encountered is a failed head gasket that causes the engine to overheat after a few minutes of starting it.
Usually, in these cases, the engine oil isn't mixed with coolant and the compression gases are not escaping into the cooling system.
This also means that the head gasket failure can not be pin-pointed by the 3 previous tests. The test of last resort, is a block test with a combustion leak detector.
This is how the combustion leak detector test (block test) works:
The combustion leak detector tester is filled with a blue liquid chemical (see photo above).
The radiator cap is removed (you may have to drain some of the coolant in the radiator since this tool needs to 'gulp' some of the air inside the radiator).
The engine is started.
The tester is then placed on the open radiator neck.
The rubber bellow is then squeezed to suck in the air up through the two fluid-filled chambers. As the air bubbles up through the fluid, it will cause a chemical reaction.
If the blue chemical turns yellow (for gasoline engines), then combustion gases are entering the radiator thus confirming a head gasket, a cracked blocked, or cracked cylinder head issue.
If the blue chemical doesn't change color, then you can conclude that you don't a head gasket, a cracked blocked, or cracked cylinder head issue.
You can shop for a block tester here:
Saving Money On The Head Gasket
In case you do need to buy the head gasket and related parts, the following links may help you to comparison shop and hopefully save some money on the repair:
2.0L SOHC
Gasket Set
2.0L DOHC
Gasket Set
If you're not sure if the above head gasket sets fit your particular 2.0L or 2.4L engine, don't worry, once you get to the site they'll make sure it fits (and if it doesn't fit, they'll find the right one for your particular vehicle).
Related Test Articles
I've written several more tutorials that may be of interest to you. These are specific 2.0L (SOHC, DOHC), 2.4L (DOHC) Neon, Stratus, Breeze, Caravan, Voyager, basically all Chrysler vehicles that use these two engines at: Chrysler 2.0L, 2.4L Index of Articles.
Here's a sample of the tutorials you'll find in the index: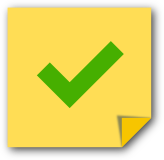 If this info saved the day, buy me a beer!