Why An Engine Compression Test?
It's been my experience (over the years that I've been working on cars as an automotive technician), that a lot of the hard to diagnose misfire and/or no starts that have come into the repair shop, where I work, have usually been caused by low compression or no compression.
So, not only will an engine compression test let you know the mechanical health of the cylinder head valves and piston rings, but (and I wasn't to emphasize) it'll also help you troubleshoot a tough to diagnose misfire condition or rough idle condition or a blown head gasket.
I've seen time and time again, that the vehicle has come into the shop with a misfire and everything was replaced and nothing seemed to solve it and it turned out that it was one cylinder with very low compression causing the problem.
The engine compression test is one of the most overlooked tests when diagnosing misfire codes (P0300, P0301, P0302, P0303, P0304), and it shouldn't be since it's an easy test to do.
Here are a few personal suggestions to help you nail down a hard to diagnose misfire (engine miss) and this is how a usually start troubleshooting the issue:
I start by retrieving the diagnostic trouble codes with a scan tool.
I next check for spark.

It's important to eliminate the ignition system right of the bat.
You can find an in-depth step-by-step tutorial on how to do that here: How To Test The Ignition Coil Pack (Chrysler 2.0L, 2.4L) (this info is found at: easyautodiagnostics.com).
It's very important to check for broken spark plugs and/or spark plugs with carbon tracks.
Here's a real life case study on carbon tracks and how they can cause a misfire: Carbon Tracks Are A Common Cause Of Ignition Misfires (at: easyautodiagnostics.com).

Check that the fuel injector is being activated (Noid Light Test).

This is a pretty simple test and it helps me make sure that the fuel injection computer is activating the fuel injector.
The following Noid light article/tutorial may help you: How To Use A Noid Light And Where To Buy It (I know that this is not the most in-depth article on the subject, but it should give you an idea of what is involved).

If I think I need to, I do a fuel injector resistance test.

This test will tell me if the fuel injector has fried internally.
You can find this test here: How To Test A Fuel Injector (Chrysler 2.0L, 2.4L).

If all of the above tests pass with flying colors, I then check engine compression.
The above diagnostic method tests all of the possible problem areas that could cause a misfire. Try it! You can modify the tests as you see fit and to fit your personal misfire diagnostic dilemma. I think it'll help you!
Related Test Articles
You can find a complete list of tutorials in these 2 indexes:
The following articles are Chrysler 4 cylinder specific testing and troubleshooting articles:
How To Test The Ignition Coil Pack (Chrysler 2.0L, 2.4L) (at: easyautodiagnostics.com).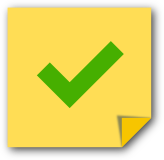 If this info saved the day, buy me a beer!