Where To Buy The TPS And Save
You can buy the throttle position sensor for your Toyota in just about any auto parts store but you'll spend a whole lot more because they mark it up quite a bit.
My suggestion is to buy it online or at least comparison shop to get an idea of how much it costs and how much you can save.
The following links:
1.8 Toyota Tutorials
You can find a complete list of tutorials in this index: Toyota 1.8L Index Of Articles.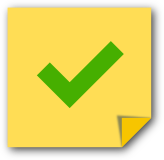 If this info saved the day, buy me a beer!