Where To Buy The COP Ignition Coils
You can buy the COP ignition coil at your local auto parts store or if you're like me and need to save money on any kind of purchase, you can buy it online.
You can check it out here:
Toyota 1.8L
Related Articles And Tutorials
You can find a complete list of tutorials for your Toyota 1.8L equipped car here: Toyota 1.8L Index Of Articles.
Here's a small sample of the tutorials you'll find in the index: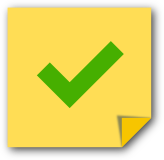 If this info saved the day, buy me a beer!