Where To Buy The MAP Sensor And Save
The best place to comparison shop and get an idea of how much your Jeep's MAP sensor costs (and how much you can save) is here:
Not sure if the above MAP sensor fits your particular Jeep Grand Cherokee? Don't worry, once you get to the site, they'll make sure it fits by asking you the particulars of your vehicle. If it doesn't fit, they'll find you the right one.
Related Test Articles
I've written several more tutorials that may be of interest to you. These are specific Jeep 4.0L Cherokee (or Grand Cherokee, Wrangler)... at: Index of Jeep Test Articles.
Here's a small sample of the tutorials you'll find in the index: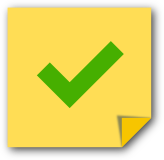 If this info saved the day, buy me a beer!