Page 2 of 2
Where To Buy The Transmission Range Switch
You could buy the transmission range switch at your local parts store but you'll have to order it and wait to get it.
If you have to wait to get it, why not order the transmission range switch yourself online and save a few bucks in the process?
Click on the link on the left and compare prices and see if it's something worth doing.
I used to buy everything locally, till I found out that buying stuff online is very hassle-free and cheaper. Take a look and compare.
If you're wondering if the transmission range switch fits your particular Honda, don't worry, once you click on the link and get to the site, they'll make sure it fits and if it doesn't, they'll find the right one for you.
More Honda 2.2L, 2.3L Tutorials
You can find a pretty big list of Honda Accord tutorials in this index: Honda 2.2L, 2.3L Index Of Articles.
Here's a small sample of the tutorials you'll find in the index: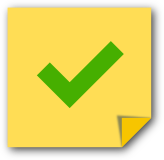 If this info saved the day, buy me a beer!