Symptoms Of A Bad Starter Motor
The most common symptom of a bad starter are:
1

You turn the key to crank up and start you Honda Accord (or Odyssey or Prelude) and nothing happens.

2

You got someone to help your Jump Start you Honda, and this did not get the car or mini-van to crank.

3

You've bought a brand new battery (thinking that was the solution to the 'no-crank' condition) and this did not get the car to crank and start.

4

Turn the key to start your Honda and all you hear is a small knock and nothing else.
Although the above list is a not a very complete list of symptoms, the theme that runs thru' them, and any other related symptom, is that the engine will not turn over when the key is turned to crank the vehicle.
Related Test Articles
You can find a complete list of Honda 2.2L and 2.3L tutorials here: Honda 2.2L, 2.3L Index Of Articles. Here's a small sample of the tutorials you'll find there: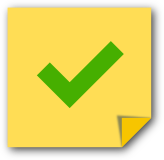 If this info saved the day, buy me a beer!