Jumper Wire With Alligator Clips With Rubber Insulating Protectors
To apply power and Ground to the radiator fan motor, you need to use some sort of jumper wire. So, I'm gonna' suggest that you create a simple jumper wire with alligator clips on both ends.
As a safety precaution, these alligator clips should have rubber insulating protectors. Now, both jumper wires don't need to have these rubber insulating protectors.
At the bare minimum, the jumper wire that you're gonna' use to apply 12 Volts should have these rubber insulated alligator clips since they'll help you avoid shorting the jumper wire against some bare metal surface.
Where can you buy these alligator clips with rubber insulating protectors? You can buys them at your local Radio Shack.
Where To Buy The Radiator Fan Motor And Save
You can buy just about anything you need for your Honda at your local auto parts store but if you're like me and need to save some bucks... the best offers are online.
Below, in the boxes, are links to the radiator fan motor, the radiator fan switch, and the radiator, which you can check out and compare.
In case you're wondering if these parts fit your specific Honda, once you click on the links and reach the website, they'll ask you for the specifics of your Honda and either confirm that they fit or will help you find the right parts.
More Honda Accord Test Tutorials
You can find a complete list of Honda Accord tutorials in this index: Honda 2.2L, 2.3L Index Of Articles.
Here's a small sample of the tutorials you'll find in the index: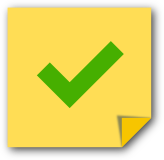 If this info saved the day, buy me a beer!