Symptoms Of A Bad Alternator
The most common symptom of a bad alternator are:
1

The Charge Light (also known as the Battery Light) will be shining nice and bright on your instrument cluster.

2

Whenever you turn on the headlights (night driving), they glow very dim.

3

The car won't crank, but when someone helps you to jump start it, your Honda vehicle easily starts.

4

You have to constantly charge the battery or get jump starts after which the vehicle only runs for a few minutes and stalls.
Related Test Articles
Honda vehicles are some of the easiest vehicles to work on, I know, my brother has owned one since 1991 (with 300,000 miles on the original engine and transaxle and still running great!) and I've worked on it quite a bit (in all fairness it's all been mostly maintenance) and not to mention that I also work on them as a professional automotive repair technician. If you want to see/read some of the other articles I've written about these cars in this web site, you can click here: 2.2L, 2.3L Index of Honda Test Articles.
Here's a sample of the articles you'll find in the index of tutorials: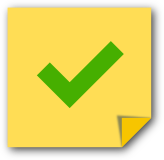 If this info saved the day, buy me a beer!