Where To Buy Your Honda MAP Sensor Cheaper
The MAP sensor on your Honda isn't exactly cheap (especially if you buy it at your local auto parts store)... for this reason I'm gonna' suggest buying it online.
The box on the left, with the photo of the MAP sensor and price, is a link. If you click on it, you'll find out more info about the MAP sensor offer.
If you're wondering if this is the MAP sensor that'll fit your particular Honda, amazon.com will ask you for the specifics of your particular Honda or Acura vehicle to make sure it fits. If it doesn't, they'll show you several that will. It's that easy to find the right part!
Give it a try and see for yourself just how much you can save! I think you'll agree that buying it online is a whole cheaper and can be done without having to deal with the hassle of getting to the auto parts store.
More Honda Test Tutorials
If this article has helped, or in the least it has been informative, check the other in the Honda 2.2L, 2.3L index. You can find this index here: Honda 2.2L, 2.3L Index Of Articles.
Here's a small sample of the articles/tutorials you'll find in the index: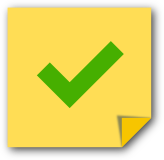 If this info saved the day, buy me a beer!