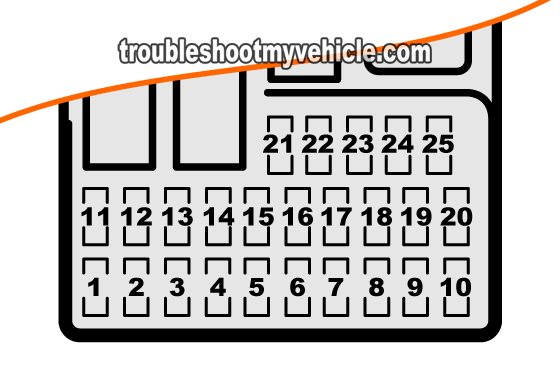 Location and descriptions of the fuses of the under-dash fuse box for 1.7L 2001-2005 Honda Civic DX, EX, and LX.
Under-dash fuse box is located under the driver's side instrument panel.
NOTE: If you need to see the under-hood fuse box illustration/fuse descriptions, go here:
For your viewing and printing pleasure, you can download the PDF of this page here:

You can find this tutorial in Spanish here: Identificando los Fusibles de la Caja de Fusibles/Relés (2001-2004 1.7L Honda Civic) (at: autotecnico-online.com).
2001-2005 Civic EX, DX, LX Under-Dash Fuses
#
Amps
Fuse Name/Description
1
15 Amps

Ignition Coil.

2
20 Amps

Air/Fuel Sensor Heater (HX; 2004: DX, LX, EX).

3
10 Amps

Daytime Running Lights.

4
10 Amps

Alternator.
A/F Sensor Relay (HX; 2004: DX, EX, LX).
Cruise Control.
ELD Unit.
EVAP Bypass Solenoid.
EVAP Canister Purge Valve.
EVAP Canister Vent Shut Valve.
Primary and Secondary Oxygen Sensors.
Vehicle Speed Sensor (VSS).

5
--
Not Used
6
7.5 Amps

Power Window Relay.

7
20 Amps

Sunroof.

8
7.5 Amps

ACC Radio.

9
10 Amps

Rear Wiper.
Side SRS (HX).

10
7.5 Amps

Meter.
A/T Reverse Relay.
Back-up Lights.
CarLink Interface Box.
Gauge Assembly.
Keyless Receiver Unit (EX; 2004: DX, LX).
Multiplex Control Unit.
Security Control Unit.
Shift Lock Solenoid.

11
7.5 Amps

ABS.

12
7.5 Amps

Daylight Running Lights (Canada).

13
10 Amps

SRS.

14
7.5 Amps

R/C Mirror.
A/C Compressor Fan Relay.
A/C Condensor Fan Relay.
Blower Motor Relay.
Heater Control Unit-Panel.
Power Mirror Actuators.
Radiator Fan Relay.
Recirculation Control Motor.
Rear Window Defogger Relay.

15
--
NOT USED
16
20 Amps

Heated Seat.

17
15 Amps

Fuel Pump.
PCM (Fuel Injection Computer).
Supplemental Restraint System (SRS) Unit.

18
15 Amps

ACC Cigar (Accessory Power Socket).

19
20 Amps

Turn Lights (Turn Signal/Hazard Relay).

20
20 Amps

Front Wiper.
Multiplex Control Unit.
Windshield Washer Motor.
Windshield Wiper Motor.

21
--
Not Used
22
20 Amps

Power Window Front Right (Passenger Side).

23
20 Amps

Power Window Front Left (Driver Side).

24
20 Amps

Power Window Left Rear (Rear Driver Side).

25
20 Amps

Power Window Right Rear (Rear Passenger Side).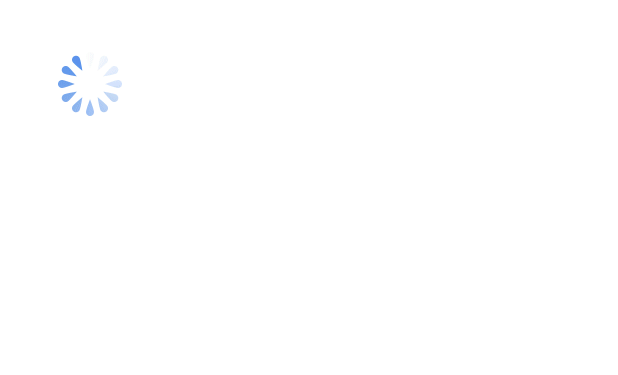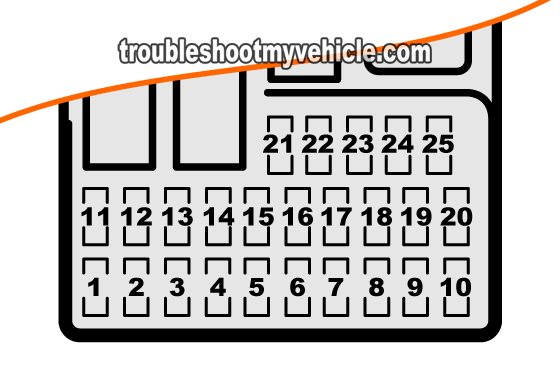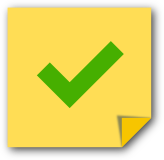 If this info saved the day, buy me a beer!