Where To Buy A Brand New Alternator
You can buy a brand new alternator for what it will cost you to buy a rebuilt one at your local auto parts store.
Check out the links below and shop/compare and see for yourself:
Not sure if the above alternator and alternator belt fit you particular 1.6L Honda Civic? Don't worry, once you get to the site, they'll make sure the parts fit and if they don't they'll ask you about your Civic's specifics to find you the right parts.
More 1.6L Honda Civic Test Articles
If this tutorial helped then you might be interested in the others found here: Honda 1.6L Index Of Articles.
Here's a sample of the articles you'll find in the index: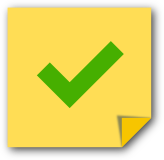 If this info saved the day, buy me a beer!