I've Done All Of The Tests And I Still Have Codes P0172, P0175
So, you have done all of the tests, you have researched the codes to death (online and in repair manuals) and nothing you have done or replaced has solved the problem!
Trying to solve P0172 and P0175 DTC's can convert your GM vehicle into a money pit. To avoid this and to narrow down the components to test... you need to remember one very important thing:
Whatever has failed, is causing an unmetered amount of fuel to reach the combustion chamber and that the PCM is trying to compensate for it by reducing the amount of fuel it's injecting. This is the key to finding out what the root cause is.
Keeping this in mind, you need to ask yourself (whenever you're gonna' test or replace a component):
Does this component have a direct relationship with fuel reaching the fuel injectors or intake manifold?
If this component fails, would it increase the amount of fuel reaching the engine?
Would this component keep or reduce the amount of air reaching the intake manifold?
Therefore, this rules out vacuum leaks from the intake manifold gaskets or vacuum hoses, since a vacuum leak will have the opposite effect on the Fuel Trim (the PCM will add fuel instead of taking away fuel).
The important thing to remember, is that you can use your scan tool to check the Fuel Trim Values with your scan tool to verify the Rich Condition (that is setting the P0172 and/or P0175 codes) is actually present.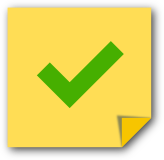 If this info saved the day, buy me a beer!