Small Coolant Leaks, If Not Repaired, Can Lead To Blown Head Gaskets
Having worked on cars as a professional technician, I can tell you from personal experience that small leaks will eventually lead to a blown head gasket, if not repaired in a timely manner.
That's right, no matter how small the coolant leak is on your vehicle, you should repair it immediately and avoid an experience similar to that of Dave's.
I'll explain why: Your vehicle's cooling system needs to be under a certain amount of pressure to effectively cool the engine down.
The entire cooling system is designed to maintain this specific pressure, so when a coolant leak develops (no matter how small), the cooling system loses the pressure it needs to effectively cool the engine down.
Many times, this small coolant leak doesn't raise any red flags... for example, the engine doesn't overheat nor does the oveheating MIL illuminate but internal hot spots develop inside the engine that eventually lead to a blown head gasket or a cracked head or a cracked block.
The damage doesn't happen overnight, but it eventually does and the end result is a lot of money being spent on repairing the issue (or buying another vehicle).
Share Your Diagnostic And Repair Experience
If you have had a diagnostic and/or repair experience that can help others and would like to share it, you can send it using the form at the bottom.
Sharing your diagnostic experience will:
Provide solid information to all of the DIY (Do It Yourself) folks that read the website.
Help others avoid unnecessary expenses.
Help others save time.
Cover or/and or discuss information not provided in the article.
More 3.8L GM 'How To' Tutorials
You can find a complete list of tutorials here: GM 3.8L Index Of Articles.
Here's a sample of the tutorials you'll find in the index: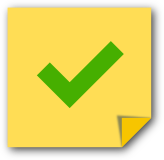 If this info saved the day, buy me a beer!