FUEL PUMP TEST 2:

Using Starting Fluid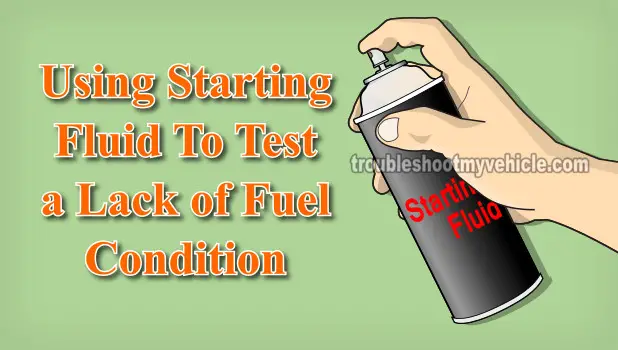 Testing a no start condition, to see if it's being caused by a lack of fuel can be very rapidly done with starting fluid. Now, let me tell you that this is not the most accurate way of testing the fuel pump but it doesn't mean it's not effective.
I personally have used this starting fluid test with a lot of success, along with a few other tests, to verify if the vehicle I'm working on is not starting due to a lack of fuel.
OK, to get this show on the road, this is what you'll need to do:
1

Remove the intake air duct from the throttle body. You don't have to completely remove it, since you'll have to reconnect it in one of the next steps.

2

Open the throttle, manually, and spray starting fluid down the bore. When you have sprayed a good squirt of starting fluid, quickly reconnect the air duct to the throttle body (you don't have to tighten the hose clamp).

Reconnecting the intake air duct is important as a safety precaution.

3

Once the intake air duct is back on the throttle body, have your assistant, inside the vehicle, crank the engine.

4

You'll get one of two results with this test:

1.) The engine will start momentarily and after a few seconds will die or.

2.) The engine will only crank but not start at all.
OK, let's find out what your results mean:
CASE 1: If the engine started and ran for a few seconds. This means that the reason your 3.8L equipped car or mini-van is not starting is due to a lack of fuel.
Usually, this also means that the fuel pump is bad. But since we don't live in a perfect world, this could also mean a few other things like: the fuel pump fuse is blown, or the fuel pump relay is bad or the factory anti-theft system has activated and is disabling the fuel injectors. Now, don't worry about this too much, because you can test this by:
Checking fuel pressure with a fuel pressure gauge. Go to: Your next step is to go to: FUEL PUMP TEST 1: Fuel Pressure Test With Gauge.
Making sure that the fuel pump is getting power (12 Volts) when you crank the engine.

You can accomplish this by locating the wire (circuit) that feeds power (12 Volts) to the fuel pump and with a multimeter in Volts DC Mode, verifying that 12 Volts are reaching the fuel pump when you crank the engine.
CASE 2: The engine did not start, not even momentarily. This usually means that a lack of fuel IS NOT the reason your car is not starting.
Now, remember what I said about this test not being very accurate? Well, I suggest you do one more test.
This is to get yourself a fuel pressure gauge at your local auto parts store and check fuel pressure with it. If you have an AutoZone or an O'Reilly auto parts store nearby, you can rent one for free (after leaving a cash deposit which you'll get back when you return the tool). Your next step is to go to: FUEL PUMP TEST 1: Fuel Pressure Test With Gauge.
More 3.8L V6 GM Tutorials
If you enjoyed and/or found this 'How To' article helpful, I've written several more 3.8L specific test articles. You can find a complete list of 3.8L tutorials here: GM 3.8L Index Of Articles.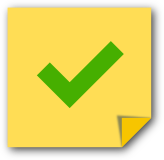 If this info saved the day, buy me a beer!