Which Fuel Injector Do I Test First? Or Do I Test All Of Them?
My suggestion is to test them all. That way you'll have the resistance (Ohms) value of 'good' fuel injectors to compare any 'bad' resistance values to.
Let me delve into a little working theory of how the fuel injector resistance works: All fuel injectors have a specific internal resistance that can be measured in Ohms mode on a multimeter. When a fuel injector goes bad, it'll normally have a completely different resistance value than the other ones.
So by measuring the resistance of all of the fuel injectors, you'll be able to confirm which is the one that's fried. This is why you really don't need a specific fuel injector resistance to compare to and why it's important to test them all.
If you have a scan tool and you have a specific misfire code, then by all means test just that specific cylinder's fuel injector. Just remember that you'll have test at least two other fuel injectors to have their resistance readings to compare with.
If you don't have a specific misfire code to go on, well that's OK too. Just test all of the fuel injectors.
My Personal Testing Suggestions
Sometimes finding the faulty fuel injector can have you pulling your hair out or the faulty fuel injector you suspect is bad might not be.
So, if you're in need of a specific testing strategy to get to the bottom of the issue, in this section I'm gonna' offer you my testing strategy.
Now, depending on what you've already tested (or replaced) you can modify my testing suggestions below, to fit your specific troubleshooting path.
I first start by:
Check for misfire trouble codes.

Knowing which cylinder is the one that's missing is a big plus and will save time in hunting for it.
You won't always have a specific bad fuel injector code, but you'll definitely have a misfire code (around 90% of the time that is).
This advice, only applies if your specific 3.8L GM vehicle is OBD II equipped.
If you can't get misfire codes, yet you do have a misfire, I suggest you do a cylinder balance test. You can find the test here: How To Do A Cylinder Balance Test (GM 3.8L V6).

Check the ignition system for spark.

Before I even start thinking that I may have a bad fuel injector, I make sure that every engine cylinder is getting spark.
I check for spark at each spark plug wire with a dedicated spark tester. If all of the spark plug cables have spark, I then know that the ignition coil packs are good.

You can find my step-by-step tutorial on how to test the coil packs here: How To Test The Ignition Coil Pack -Misfire Troubleshooting Tests (GM 3.8L) (at: easyautodiagnostics.com).

I check that the spark plug wire boots are not dry-rotted or burned by the exhaust manifold heat.
I remove the spark plugs and check them for cracks or carbon tracks (this is SO important).

Here's a real life case study on carbon tracks and how they can cause a misfire: Carbon Tracks Are A Common Cause Of Ignition Misfires (at: easyautodiagnostics.com).

Check engine compression.

After making sure that the ignition system is not the cause of the misfire, I check for low engine compression.
Having one cylinder with low or no compressions will cause a misfire (and possibly make you think it's a bad fuel injector causing it).
This is one of the most overlooked tests when diagnosing a misfire or rough idle condition.
You can find the test here: How To Do An Engine Compression Test (GM 3.8L).

Noid light test.

If every test above checks out OK, I do a fuel injector Noid light test.
The Noid light test will help you make sure that the fuel injector is getting activated.
You can find the 3.8L Noid light test here: Injector Noid Light Test (GM 3.8L).

Swap the fuel injector..

After making sure all of the above check out (ignition coil test, compression test, and Noid light test), if I need to, I swap out the suspected bad fuel injector with another one (on the fuel rail).
If the misfire now moves to the new location (where I placed the suspected bad injector), I now know beyond a shadow of a doubt that that fuel injector is bad and needs to be replaced.
The above testing strategy may seem like overkill or too difficult but it isn't. Most of the above tests can be done pretty fast and are not hard to do.
More GM 3.8L Test Articles
As mentioned at the beginning, this article is a part of several misfire troubleshooting articles for the 3.8L V6 engine (Buick, Chevrolet, Pontiac, Oldsmobile). If this test revealed that the fuel injectors are not the cause of the misfire or rough idle condition or diagnostic trouble codes: P0300, P301, P0302, P0303, P0304, P0305, P0306. Well, the following test articles might help to narrow down the list of possible causes by testing several different things that can and do cause misfires:
You can find a complete list of diagnostic tutorials in this index: GM 3.8L Index Of Articles.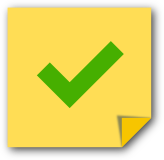 If this info saved the day, buy me a beer!