CMP TEST 4:

Removing The CMP Sensor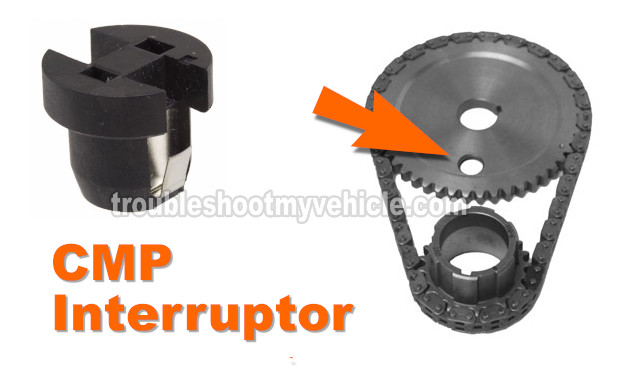 One of the most common causes for a non-working camshaft position sensor on the 3.8L GM engine is the camshaft position sensor interrupter falling off from the camshaft gear.
As mentioned earlier in this article, this is just a magnet held in place, on the cam gear, with a plastic holder. This plastic holder eventually breaks and the magnet button falls off (see image at the bottom of this page).
In this test step, we're gonna' explore this in depth and will require that you remove the cam sensor.
1

Remove the camshaft position sensor from the engine's timing chain cover.

2

Now, since you can not look directly into the cavity (left open by the camshaft position sensor on the timing cover) to see if the interrupter button is missing or not, you'll need to use a small hand held mirror to do it.

3

OK, while a helper slowly turns the crankshaft pulley, your job is to watch the cam gear thru the CMP sensor hole (using the mirror) to see if the interrupter is there or not.

4

Now it may take about two revolutions of the crank gear to see the interrupter or the empty cavity on the cam gear where the cam interrupter goes.

The reason why is that the cam gear turns half a turn for every one complete revolution of the crankshaft pulley. So two turns of the crankshaft pulley will get the cam gear to finally turn one full revolution.
Let's take a look at what your test results mean:
CASE 1: You saw the interrupter in place on the camshaft gear.
OK, so after four different tests, you can now confidently replace the cam sensor. The cam sensor is bad. Replace the cam sensor.
If you'd like to save some buck on the original equipment (AC Delco/Delphi) or aftermarket sensor, take a look at my suggestions here: Where To Buy The Cam Sensor And Save.
CASE 2: The interrupter is missing and not on the camshaft gear.
OK, don't want to state the obvious (but after all, this is an article) but this confirms that the reason the camshaft position sensor is not producing a cam signal, is because the interrupter is missing.
You'll need to remove the timing chain cover to replace the cam sensor interrupter.
Related Test Articles
I have written several other 3.8L V6 specific articles that may be of interest to you, you can take a look at all of them in this index: GM 3.8L Index Of Articles.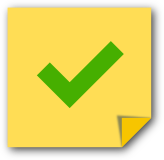 If this info saved the day, buy me a beer!