TEST 5:

Most Common Cause Of A P0300

One of the most common causes of a P0300: Random Cylinder Misfire (at the auto repair shop where I work), has been leaking intake manifold gaskets.

The intake manifold gaskets are made out of rubber and over time, this rubber gets compressed to the point that it looses its sealing ability.

What really sucks about this condition, is that you really can't test it for example, by spraying Carburetor Cleaner around the base of the intake manifold. And...

... Checking to see if the Fuel Trim value is going lean doesn't help very much either.

So then, how do I check/confirm this? By first testing all COP coils for spark. Visually inspecting all of the spark plugs. Making sure that the valve cover gasket is not leaking engine oil onto the spark plugs and COP coil boot.

If all these things check out, and the engine has over 70,000 miles then I can safely assume that the intake gaskets are the cause of the problem (and need to be replaced to solve the P0300 code). So far, this has proven effective around 90% of the time.

I know that this is not the usual step-by-step in-depth testing instructions most of you are accustomed to from me but it works.
Where To Buy The COP Ignition Coil
You could run down to your local auto parts store and shell out about $75.00 (US) for a Chinese knock-off ignition coil (you know which Auto Parts Store I'm talking about) or you could buy the Delphi COP coil which is close to original equipment as you can get!
The Standard brand has a long tradition of quality and durability. Whether you choose the Standard brand of Delphi brand, you can't go too wrong.
You can find out more by clicking on the links on the boxes on the right (of the COP coils).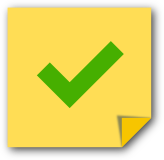 If this info saved the day, buy me a beer!