Throttle Position Sensor (TPS) Wiring Diagram (
PART 1

)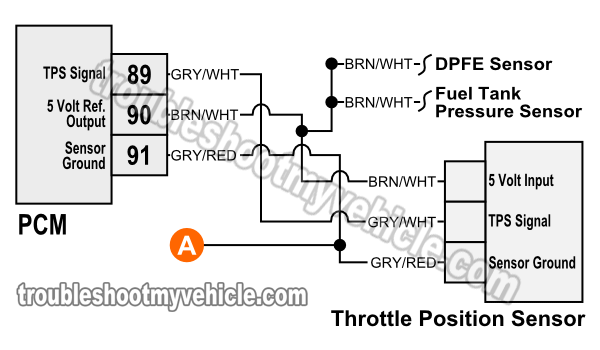 NOTE: The throttle position sensor (TPS) wiring diagram and info in this page apply to 1997-1999 Ford 4.6L, 5.4L vehicles/model years.
Here's a brief description of the throttle position sensor (TPS) circuits:
BRN/WHT wire:

Wire that feeds the TPS with 5 Volts DC from pin 90 of the PCM.

GRY/WHT wire:

Carries the throttle angle voltage signal (that the TPS creates) to the PCM.

GRY/RED wire:

Feeds Ground to the throttle position sensor from pin 91 of the PCM.
Here, in a nutshell is how the TPS works:
With the throttle plate closed (like when the engine is just idling), the throttle position sensor creates a voltage of about 0.2 to 0.9 Volts DC.
Once the throttle plate opens (like when you step on the accelerator pedal), the throttle position sensor reacts to the amount of throttle plate movement and creates and increasing voltage signal.
At wide-open throttle (WOT), the TPS should output about 4.8 Volts DC.
As you take your foot off the accelerator pedal, the throttle angle voltage signal returns back to the original voltage value.
The throttle angle voltage signal is sent to the PCM on the GRY/WHT wire of the sensor's harness connector.
Testing the throttle position sensor (TPS) itself is easy and can be done with a simple multimeter. The TP sensor test (explained in a step-by-step way) is found here: How To Test The 4.6L, 5.4L Ford Throttle Position Sensor (TPS) (at: easyautodiagnostics.com).
Throttle Position Sensor (TPS) Wiring Diagram (
PART 2

)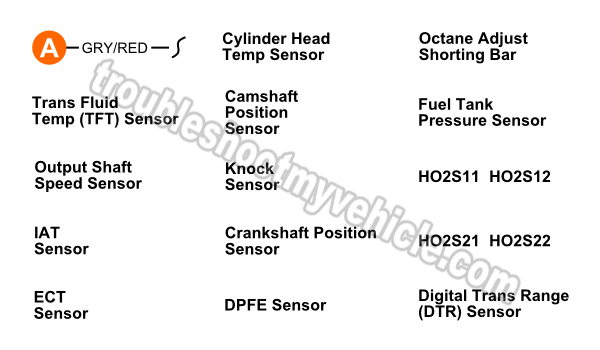 NOTE: The GRY/RED wire feeds Ground (from the PCM) to several sensors (including the TPS). These other components are:
Transmission Fluid Temperature (TFT) sensor.
Output Shaft Speed (OSS) Sensor.
Intake Air Temperature (IAT) Sensor.
Engine Coolant Temperature (ECT) Sensor.
Cylinder Head Temperature Sensor.
Camshaft Position Sensor.
Knock Sensor.
Crankshaft Position Sensor.
Differential Pressure Feedback EGR (DPFE) Sensor.
Octane Adjust Shorting Bar.
HO2S11, HO2S12, HO2S12, and HO2S22.
Digital Transmission Range (DTR) Sensor.
Where To Buy The TP Sensor And Save
The best place to comparison shop and get an idea of how much your Ford's TPS costs (and how much you can save) is here:
Not sure if the above TPS fits your particular Ford? Don't worry, once you get to the site, they'll make sure it fits by asking you the particulars of your vehicle. If it doesn't fit, they'll find you the right one.
More Ford 4.6L, 5.4L Diagnostic Tutorials
If you enjoyed and/or found this 'How To' article helpful, I have written several more Ford 4.6L, 5.4L specific test articles. You can find them all in this index: Ford 4.6L, 5.4L Index Of Articles
Here's a small sample of the articles you'll find there: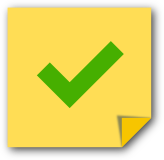 If this info saved the day, buy me a beer!