Is This Something I Can Do? Or Do I Need To Take It To A Repair Shop?
Most of the tests that you'll need to perform on your Ford 4.6L or 5.4L V8 equipped car or pickup are simple and easy. Even someone with little practical 'wrenching' experience can easily accomplish them.
The deciding factor, to either troubleshoot the car or pickup yourself or take it to an auto repair shop, is if you have or don't have the necessary tools and the time required to perform the tests. Here are a couple of questions to consider:
Do I have all of the required info (such as repair manual, online testing info, etc.) to diagnose/troubleshoot the vehicle myself?
Do I have the patience to work on my own car?
What level of 'wrenching' experience do I have?
Do I have the time to invest in troubleshooting and then repairing the issue? Or am I pressed for time?
Where Do I Find The Test Articles?
OK, here's what you signed up for! The actual testing information you need to get to the bottom of the misfire condition. All of the links (all but one) will take you to the articles within this web site. They all belong to the series: Testing a misfire condition on the 4.6L and 5.4L Ford vehicles.
If you need the info to perform a cylinder balance test on your 4.6L or 5.4L Ford engine, you can find the test steps in the last article (in the above list).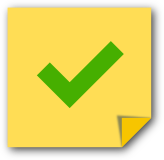 If this info saved the day, buy me a beer!