Which And Where To Buy A Fuel Pressure Gauge
Owning a fuel pressure gauge is now becoming a must. All vehicles now use an electrical fuel pump to deliver fuel (under high pressure) to the fuel injectors and the best way to diagnose this fuel pump is with a fuel pressure gauge.
As mentioned earlier (in fuel pump test 2), in all of the Ford 4.0L V6 equipped vehicles... Ford was kind enough to put a Schrader valve on the fuel injector rail where you can tap into the fuel system and check its performance.
A fuel pressure gauge can cost you as little as $40 (US) or as much as $200 (US). The price difference depends on what type of fuel pressure gauge set you buy, this means either buying a Non-Professional Technician grade tool or a professional technician grade too. Whichever one you buy, it's an investment that will pay for itself many times over.
Your local parts house will have a fuel pressure gauge set to sell you, although you'll pay more for it and it won't be a professional grade tool (if that's what you're looking for).
Where To Buy The Fuel Pump And Save
The following links will help you comparison shop for the fuel pump:
Not sure if the above fuel pumps fit your particular 4.0L Ford? Don't worry, once you get to the web-site they'll make sure it fits (by asking you for the specifics of your vehicle). If it doesn't fit, they'll find you the right one.
Related Test Articles
If you enjoyed and/or found this 'How to' article helpful, I have written several more 4.0L specific test articles. You can find here: Ford 4.0L Index Of Articles.
The following tutorials are a sample of the articles you'll find in the index: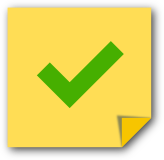 If this info saved the day, buy me a beer!