Page 1 of 2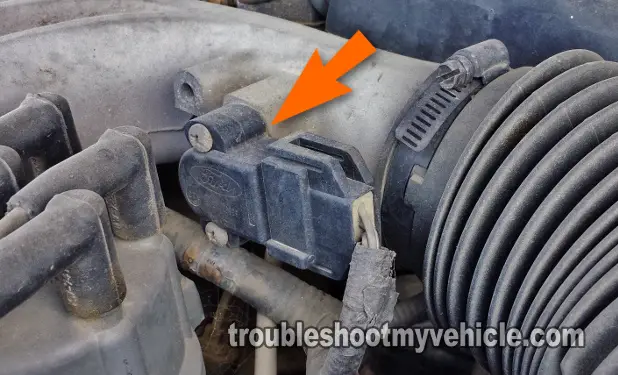 The throttle position sensor on the 1994 through 1995 Ford Taurus 3.0L V6 Mercury Sable can be easily checked with a multimeter.
You don't need a scan tool to find out if it's good or bad. Initiatory I'm going to show you how to do the test step by step so that you can find out if it's defective or not.
Contents of this tutorial:

You can find this tutorial in Spanish here: Cómo Probar El Sensor TPS (1994-1995 3.0L Taurus) (at: autotecnico-online.com).
Symptoms Of A Bad TPS
As you are probably already aware, fuel injection computer is constantly monitoring all of the input centers of the fuel injection system, to see if they are functioning within normal parameters. So, when the throttle position sensor fails, the fuel injection computer is going to light up the check engine light with a trouble code:
You're going to see one of the following trouble codes

P0121: Throttle Position (TP) Circuit Performance Problem.
P0122: Throttle Position (TP) Circuit Low Input.
P0123: Throttle Position (TP) Circuit High Input.

Bad gas mileage.
Erratic shifting from the automatic transmission.
Lack of power as you exit the vehicle on the road.
The motor jerks when you step on the accelerator when you're driving down the road.
Where To Buy The TPS And Save
The following links will help you too compare prices on the throttle position sensor NH electrical connector:
Circuit Descriptions Of The TPS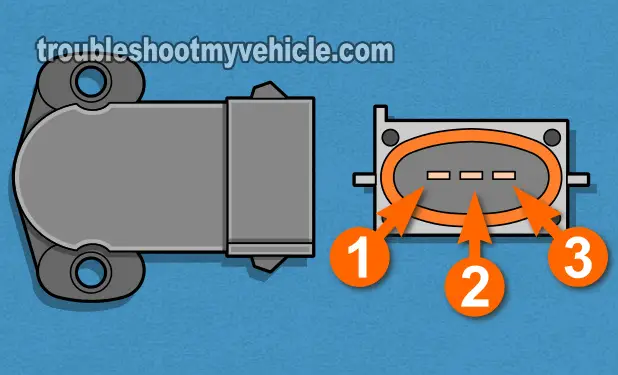 The throttle position sensor electrical connector, on the 1994 through 1995 3.0L Ford Taurus (3.0 liter Mercury Sable), has 3 wires coming out of it. Each one is responsible to feed or transmit 5 Volts, brown, or the throttle position angle signal to the PCM.
Below you're going to find a brief description what each cable does:
Terminal #1:
Terminal #2:

Throttle position angle signal.

Terminal #3:
IMPORTANT: Each of these three wires connect directly to the fuel injection computer. For this reason you need to be very careful not to intentionally or accidentally short circuit the Ground wire to 12 Volts (or you're gonna fry me fuel injection computer).
NOTE: The throttle position sensor itself has male spade terminals while its connector has female type terminals.