Throttle Position Sensor Circuit Descriptions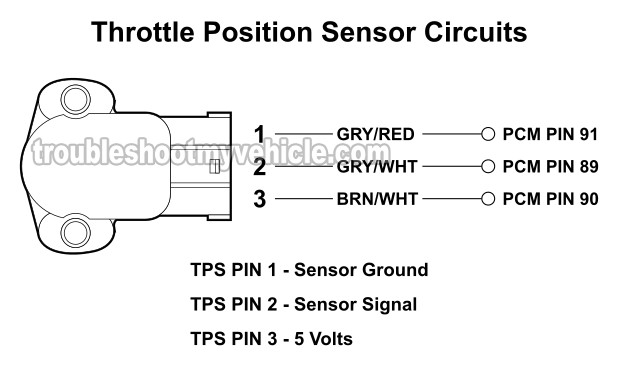 The throttle position sensor (TPS) on your 1996-1999 3.8L V6 Ford Windstar has 3 wires coming out of its electrical connector. Here is a brief description of each:
| # | Cable | Description |
| --- | --- | --- |
| 1 | GRY/RED | Ground |
| 2 | GRY/WHT | TP Signal |
| 3 | BRN/WHT | 5 Volts |
NOTE: You'll notice some of the wires are described with two colors divided by a forward slash (/). In these cases, the color description is letting you know that the wire has a solid color with a stripe in it. For example BRN/WHT means: brown with a white stripe.
BRN -Brown.
GRY -Grey.
RED -Red.
WHT -White.
More Ford 3.8L Tutorials
You can find a complete list of 3.8L Ford tutorials in the following two indexes:
Here's a sample of the tutorials you will find in the indexes: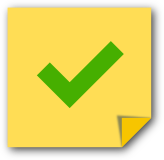 If this info saved the day, buy me a beer!