Why The HEI Spark Tester?
If you have read any of my ignition system test articles, you'll notice that I'm always writing the article around the HEI spark tester. Why? Well for several reasons and they are:
1

The HEI spark tester is accurate and this will save you money by helping make your diagnostic reach the right conclusion. Reaching the right conclusion always saves money.

How? Well, no other spark tester stress tests the ignition coil or the spark plug wire (high tension wire) like the HEI spark tester. The stress test that the HEI spark tester puts the ignition coil under, produces a spark or a no spark test result you can take to the bank.

2

The HEI spark tester does not cost an arm and a leg. It usually retails for around 10 to 14 US dollars (don't have an HEI spark tester? Need to buy one? You can buy it here: OTC 6589 Electronic Ignition Spark Tester).

3

You don't have to interpret the color of the spark on the HEI spark tester. On some spark testers, it's suggested that you have to interpret the color of the spark (which is total BS in the first place since the color of the spark has nothing to do with anything).

If the HEI spark tester sparks, the spark is present and strong enough. If it doesn't spark, then you have a bonafide no spark result you can trust.

4

In the long years I've spent working as a diagnostic automotive technician, I have used a lot of different tools to test for spark and from personal experience I know it works and I can therefore recommend it to you.
Where To Buy The Ignition Coil And Save
The ignition coil and the spark plug wires are NOT expensive parts, especially if you shop for and buy it online.
The following links will help you comparison shop for the ignition coil and spark plug wires:
Not sure if the above ignition coil and spark plug wires fit your particular Dodge? Don't worry, once you get to the site they'll make sure it fits by asking you for the specifics of your Dodge. If they don't fit, they'll find you the right ones.
More Dodge 3.9L, 5.2L, 5.9L Tutorials
I've written several more tutorials that may be of interest to you. These are specific Dodge pick up, van or SUV tutorials that you can find at: Dodge 3.9L, 5.2L, 5.9L Index Of Test Articles.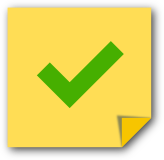 If this info saved the day, buy me a beer!