Oxygen Sensor Codes Keep Coming Back
Nothing's more frustrating than to test and/or replace the upstream oxygen sensor(s) and yet the PCM keeps accusing them as being bad (which also means that the check engine light is back on).
When this happens, it's usually due to either a Rich condition or Lean condition that's being caused by some other component on the engine.
What sucks about this, is that whatever is causing the Rich or Lean condition is not present all of the time (specially when you're conducting the tests). This happens quite a bit. Here are a few suggestions:
Wait a few days. The condition (that's causing the O2 sensor issues) is gonna' get worse. When this occurs, you'll be able to test it and solve it.
Ask an automotive technician for his input. Yeah, run down to your local repair shop and ask to speak to one of the techs. Most shops don't have a problem with this. If his/her suggestions help, go back with some donuts and coffee and make sure you can keep this 'door' open.
Check out many of the online forums and see what someones has done to solve the issue.
Where To Buy The O2 Sensor And Save $$$
I used to buy everything I needed (part-wise) for my vehicle at my local auto parts store, until I realized just how over-priced everything is (sad, since most of what they sell are Chinese knock-offs that should be selling for a whole lot less!).
Buying my parts online has been one of the biggest money saving decisions I've ever made and I think you'll benefit from it too.
On the left of this paragraph, you'll find a link to an oxygen sensor that you can follow. Once you get there, amazon.com will ask you for the specifics of you particular vehicle to make sure it fits. If it doesn't, they'll show you several that will. It's that easy to find the right part!
Give it a try and see for yourself just how much you can save! I think you'll agree that buying it online is a whole cheaper and can be done without having to deal with the hassle of getting to the auto parts store.
More Test Articles
I've written quite a few 3.9L, 5.2L, 5.9L Dodge 'how to' tutorials that may help you troubleshoot the issues on your Dodge van, pick up or SUV. You can find all at: 3.9L, 5.2L, 5.9L Dodge Index Of Articles.
Here's a small sample of the articles/tutorials you'll find in the index: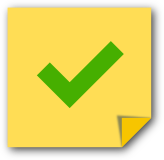 If this info saved the day, buy me a beer!