Where To Buy The Crank Sensor And Save
If you find that you do need to replace the crank sensor on your Dodge pickup (van or SUV), take a look at the ones listed in the 3 boxes below. I think you'll find that they're a whole lot cheaper than at your local parts house.
One last thing, before you buy online or locally... you'll need to know what transmission you have (automatic or standard).
The links below will give you a choice in the price:
If you're not sure if the above crank sensors fit your particular vehicle with an automatic or standard transmission... don't worry. Once you get to the site, they'll make sure that it fits and if it doesn't, they'll ask the particulars of your specific Dodge to find you the right one.
Related Test Articles
You can find a complete list of 3.9L, 5.2L, and 5.9L Dodge tutorials here: Chrysler 3.9L, 5.2L, 5.9L Index Of Articles.
Here's a small sample of the tutorials you'll find in the index: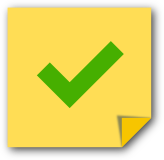 If this info saved the day, buy me a beer!