Location and descriptions of the fuses and relays of the Power Distribution Center (under-hood fuse box) for the 1994, 1995 2.5L Dodge Caravan and 1994, 1995 2.5L Plymouth Voyager.

You can find this tutorial in Spanish here: Power Distribution Center (1994-1995 2.5L Caravan y Voyager) (at: autotecnico-online.com).
Power Distribution Center Fuses
#
Amps
Fuse Name/Description
1
40 Amps
2
40 Amps
3
30 Amps
4
40 Amps
5
40 Amps
6
40 Amps

Ignition 12 Volts (Run Only).

7
30 Amps
8
15 Amps
9
15 Amps
10
15 Amps
11
15 Amps
12
15 Amps

EATX (Transmission Control System).

13
25 Amps
14
15 Amps
Power Distribution Center Relays
Letter
Relay Name
A
Auto Shutdown Relay
B
Radiator Low Relay
C
Fuel Pump
D
Radiator High Fan Ground Relay
E
Radiator High Relay
F
A/C Clutch Relay
G
Backup Lamp Relay
H
Transmission Control System Relay
J
Starter Motor Relay
More 2.5L Dodge Caravan And Plymouth Voyager Tutorials
You can find more wiring diagrams and tutorials for the 2.5L Dodge Caravan and 2.5L Plymouth Voyager tutorials in this index:
Here's a small sample of the articles/tutorials you'll find in the index:
TEST-Donation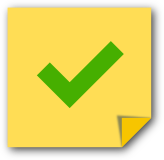 If this info saved the day, buy me a beer!