Where To Buy The Oxygen Sensor And Save Some $$$
You could buy the upstream oxygen sensor at your local neighborhood auto parts store (I won't name names but you know which ones I'm talking about) but if you call them and price it. You'll be in for a surprise, since it's gonna' cost a lot more than buying it online.
Check out the link below and compare:
More 2.0L Neon Tutorials
You can find a complete list of tutorials for your 2.0L Neon here: Chrysler 2.0L Index Of Articles.
Here's a small sample of the tutorials you'll find in the index: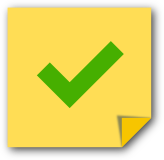 If this info saved the day, buy me a beer!